BOARD MEMBERS
Dr. Cheryl Ivey Green, Chair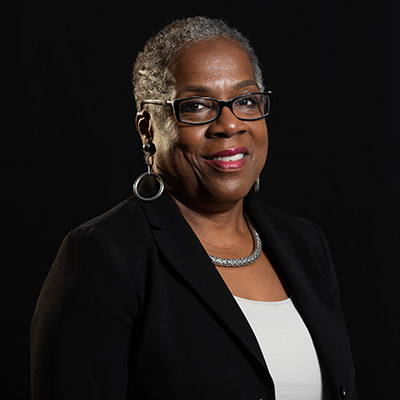 Dr. Cheryl Ivey Green currently lives in Chesterfield and serves as the Executive Minister of First Baptist Church of South Richmond. Prior to serving as Executive Minister, she served as a computer professional at Bank of America. She has also previously served as a member and chaplain of Richmond Metropolitan Area Chapter of the National Coalition of 100 Black Women. She has completed several terms on the Board of Directors of the Southside Child Development Center and has served on the board of Richmond Behavioral Health Authority. She received her bachelor's degree from Virginia Commonwealth University, master's degree from Virginia Union University, and doctoral degree from United Theological Seminary. Cheryl is a member of Alpha Kappa Alpha Sorority, Incorporated.
Rev. Cozy Bailey, Vice Chair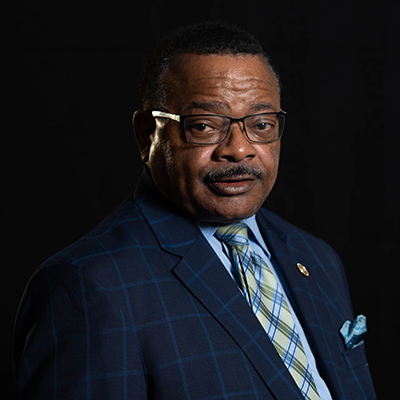 Rev. Cozy Bailey currently lives in Dumfries. He serves as the President of the Prince William County Chapter, NAACP, and as the Associate Minister of First Mount Zion Baptist Church in Dumfries, Virginia. He has served as an ordained minister since June 2010 which was preceded by his twenty-year service as a deacon. Rev. Bailey served as a Commissioned Officer in the United States Marine Corps (USMC) This tenure, he earned several accolades. He served in Operation Desert Storm, received the Navy Commendation Medal, Defense Meritorious Medal, Meritorious Service Medal, and the Legion of Merit before later retiring as a Lieutenant Colonel. Rev. Bailey received his bachelor's degree from the Naval Academy and he later obtained his master's degree from Boston University both while actively serving in the military. Rev. Bailey is a member of Omega Psi Phi Fraternity, Incorporated.
Hope Cupit, Secretary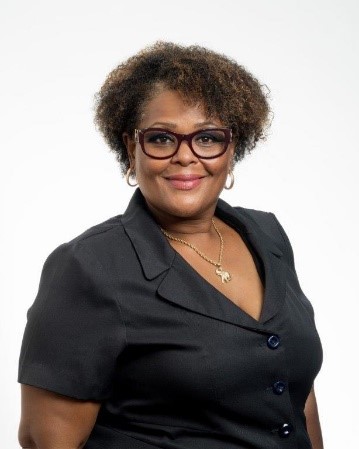 Hope Florence Cupit currently resides in Bedford. She is the CEO of Southeast Rural Community Assistance Project, SERCAP; she is a Certified Public Accountant (CPA) and is a Professor at Virginia Western Community College, where she teaches Financial Accounting. She earned her MBA degree in accounting from the University of Phoenix and graduated from James Madison University. She earned her bachelor's degree in business administration with a major in accounting. In 2007 Mrs. Cupit began her tenure at Southeast RCAP as the Controller, then was promoted to become the Vice President/Deputy CEO and was hired in 2009 as President & CEO for the Agency. Mrs. Cupit comes from a financial background with a focus on economic development. Mrs. Cupit has been actively involved with community economic development efforts for over 26 years. While at SERCAP she has contributed to the continued growth of the Agency's services. Mrs. Cupit knows that SERCAP is fortunate to be recognized worldwide for its vast accomplishments in the water/waste-water arena as communities seek advice and technical assistance in providing the service deliverables. SERCAP's goal is to continue improving operations and secure resources that offer exceptional services to the people served. Mrs. Cupit works to improve processes and specific resources that will enable SERCAP to manage with the latest technology tools and skills to become more efficient and effective in the region they serve. SERCAP serves seven states. Mrs. Cupit believes that building an even more robust regional service delivery network that supports rural communities is necessary.
Mrs. Cupit is a leader in her own community, demonstrating a superior work ethic and volunteering with many community service organizations. Mrs. Cupit served as a member of the following working committees: United Way of Roanoke Valley – Community Investment Team, VSCPA Ethics Committee, VSCPA Diversity Committee, VSCPA Public Task Force Committee, VSCPA Government Task Force Committee, VSCPA Non-Profit Committee, VACAP – Chair of Training Committee, VACAP – Chair of Finance Committee, Virginia Water Advisory Committee, Roanoke Chamber of Commerce Legislative Committee, Roanoke Valley Family Services.
Mrs. Cupit also serves on the Board of Directors of the following organizations: Council for Rural Virginia, National Rural Community Assistance Project, Inc., VSCPA Board of Directors Council for Community Services, Virginia Birth-Related Neurological Injury Compensation Program, Roanoke Valley Family Services, Inc., Girl Scouts of America, Legacy Museum, and Lynchburg Literacy Council.
Mrs. Cupit is devoted to assisting the less fortunate and maintaining the integrity of improving the infrastructure of small rural communities. She enjoys working with these small communities, learning first-hand about the challenges people face in everyday life and advocating on their behalf.
Robert Barnette Jr.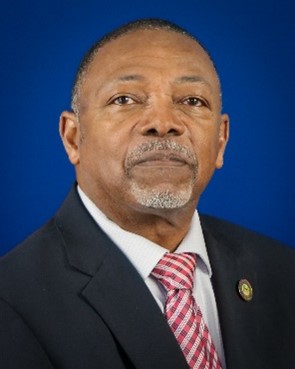 Robert N. Barnette Jr.
Robert N. Barnette Jr. is the President of the Virginia State Conference NAACP. Our mission is to achieve equity, political rights, and social inclusion by advancing policies and practices that expand human and civil rights, eliminate discrimination, and accelerate the well-being, education, and economic security of Black people and all persons of color.
Founded in 1935, the Virginia State Conference of NAACP Branches (Virginia NAACP) is the oldest and largest nonpartisan civil rights organization in the Commonwealth, overseeing over 100 NAACP branches, youth councils, and college chapters. The Virginia NAACP is the preeminent voice of Black Virginians and advocates for policies and programs to benefit Blacks and people of color.
Chief Master Sergeant Retired Barnette served as the 10th State Command Chief Master Sergeant of the Virginia Army/Air National Guard. Chief Master Sergeant Retired Barnette served in a number of operational capacities to include Operation Desert Storm and Iraqi Freedom. Chief Master Sergeant Barnette has been recognized with several accolades, including, Air Force Reserve Meritorious Service Metal, two Republic of Vietnam Service Metals and many more.
Robert retired as a Safety Professional from E.I. DuPont and Chicago Bridge & Iron where he often specialized in areas, such as ergonomics, industrial hygiene, incident /accident investigations, occupational health, fire protection and contractor safety.
Robert is a graduate of the Sorensen Institute's flagship Political Leaders Program (PLP) which is a leadership development program for residents of Virginia interested in becoming more active in public service, whether as community leaders or as elected officials.
Robert currently serves as Secretary of the Hanover County Electoral Board, Hanover Sheriff's Advisory Board, and Area II Director for the Enlisted Association of the National Guard of the United States. In addition, Robert is a member of Battlefield Post 9808 VFW and American Legion Post 175. Recently Robert was selected as the Virginia State Committee Chairman for the Employer Support of the Guard and Reserve.
Robert received his bachelor's degree from Virginia Commonwealth University and later obtained his Master of Science degree in Administration from Central Michigan University.
Robert is a member of Omega Psi Phi Fraternity, Incorporated and serves as a Deacon at the Mount Zion Baptist Church in Mechanicsville.
Larry D. Boone
Chief Larry Boone currently resides in Norfolk. He began his law enforcement career with the Norfolk Police Department in 1989 and was appointed Chief of Police on December 1, 2016. Chief Boone forges relationships, building trust between citizens and law enforcement, and has implemented more than 25 nationally and internationally recognized community outreach programs. He received the 2018 NOBLE Attorney General Eric Holder Leadership Award and the VACP 2018 President's Award. He is a graduate of the FBI National Executive Institute, the FBI National Academy, the Professional Executive Leadership School (PELS) and serves on the Virginia African American Advisory Board. Chief Boone holds a Bachelor of Arts degree from Georgia Southern University and Master of Public Administration degree from Old Dominion University. He played football for Georgia Southern University (Division I-AA), winning national titles in 1985 and 1986.
Eldon Burton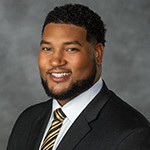 Eldon Burton currently serves as the Assistant Vice President of Government Relations at his alma mater, Virginia State University. He has more than ten years of experience in Government Relations, majority of which he spent working in Congress. Prior to his current position, he was the Director of Community and Government Relations at Virginia Commonwealth University.
Mr. Burton earned both his Master of Arts degree in Economics and a Bachelor of Science degree in Business Management from the Reginald F. Lewis College of Business at Virginia State University. He has served on various board including Reynolds Community College, Petersburg Communities in Schools (CIS), and Virginia's Expanding Computing Education Pathways. In 2017, Mr. Burton was recognized as one of Style Weekly's Top 40 Under 40 for his dedication to serve his community.
Bishop Joe Chase
Bishop Joe A. Chase Jr., is a native of Washington, D.C. received a B.A. degree from Virginia Union University, MMin. from Richmond Virginia Seminary, a Th.D. from Norfolk Seminary and currently seeking his D.Min. from Virginia University of Lynchburg. He retired after 20 years of military service in the United States Navy and he is the owner of Faith Broadcasting Company consisting of several radio stations throughout the U.S.A and a member of the Omega Psi Phi Fraternity, Incorporated. Bishop Chase was installed as Pastor of Friendship Cathedral COGIC on February 7, 1998. He was consecrated Bishop of Greater Jamaica Jurisdiction which consists of 32 churches. Bishop Chase is serving his fourth term as a board member of the National Trustees of the C.O.G.I.C. and has held the position of Secretary, Assistant Secretary, former Superintendent of National Properties, Secretary of the National Publishing Board, member of the Constitutional Committee of the General Assembly and National Overseer. Bishop Chase is Second Administrative Assistant to Bishop G. Wesley Hardy, Virginia Fourth Ecclesiastical Jurisdiction, Chairman of the Budget Committee and Founder of the Solid Rock District. Most recently he was appointed by Governor Glen Youngkin to the Virginia African American Advisory Board.
Bill Cleveland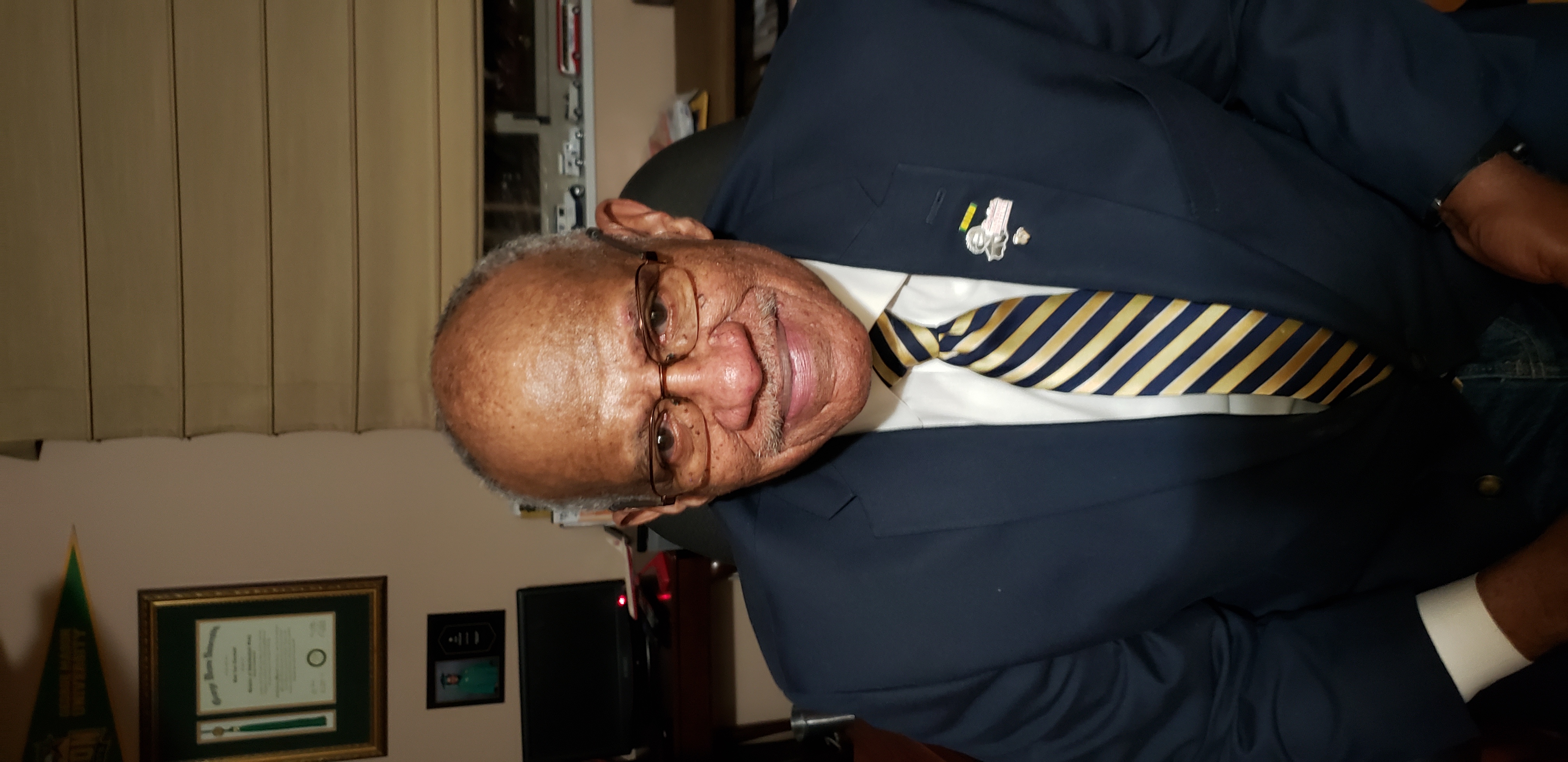 Bill Cleveland was born in Pittsburgh, Pennsylvania. From November, 1974 to 2004 he was a member of the U.S. Capitol Police Department. He began his career as an officer on the House Division working the midnight shift. Bill has served in the Communication Section, the Capitol Division, Physical Security Section and the House Division.
He was elected to the Alexandria City Council in 1988 and served as Vice Mayor from 1991-1993 and 2000-2004. He was active on council committees and the Council of Governments. He has worked with Virginia State Governors and has been appointed to state commissions as well as worked with members of congress.
Bill worked as a consultant with the Center for Neighborhood Enterprise (a non-profit organization in Washington, DC). As a mentor, he worked on the Weed & Seed Youth Leadership Council, the Youth Leadership Summer Camp program and the Violence-Free Zone Project.
The Northern Virginia Health Foundation, The Parent Leadership Training Institute, The Northern Virginia Community College Foundation Board, The Friendship Veterans Fire Engine Association and The Virginia State Martin Luther King Commission.
Currently Mr. Cleveland serves as the President of the friends of the Untouchables Male Youth Club of Alexandria, Outreach coordinator for the Douglass Leadership Institute and the Frederick Douglass Foundation, Member of Virginia Crime Commission and Governors African American Advisory Board.
Princess Philomena Desmond-Ogugua
Princess Philomena Desmond-Ogugua currently resides on Woodbridge and serves as an International Consultant on Trade, Investment, Business Development, Government Relations and Diplomacy
Sheila Dixon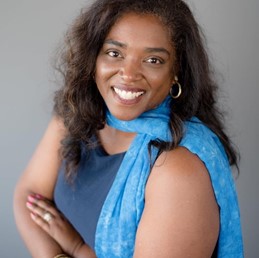 Sheila Dixon is an energetic community outreach and business advocate driving impact for business innovation and growth in our Northern Virginia Community. Throughout her experience in the non-profit sector, she assists organizations to enhance their community engagement objectives. A combination of leadership qualities, fierce determination and a process-driven, strategic mindset has labeled her as an enterprising change maker in the Northern Virginia Community. Sheila has assisted more than 2,000 business and non-profit business owners in the region and abroad. An agile business leader, she understands as the economy is changing, business models may need a shift to remain relevant. Sheila serves on the Fairfax County Economic Advisory Commission, Loudoun County Economic Development Advisory Commission-Small and Minority Business-Ad Hoc Committee. She is a graduate of Duquesne University.
Keren Charles Dongo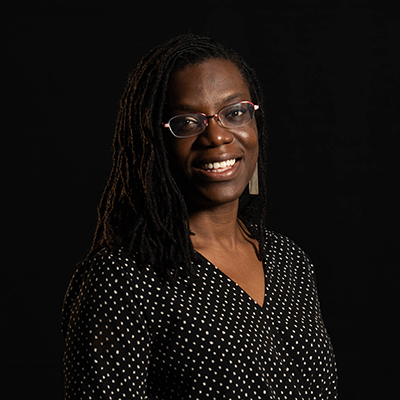 Keren Charles Dongo currently resides in Alexandria, Virginia. She is the State Director for United States Senator Tim Kaine, where she oversees all his state and constituency operations. She most recently served as the Campaign Manager for the Senator's 2018 re-election. Prior to her role as State Director, Keren worked as the Deputy State Director and Legislative Assistant in Senator Kaine's Washington DC Office, where she served an essential role in helping Senator Kaine draft and generate support for the 400 Years of African American History Act. Keren has over 15 years of experience and involvement in Virginia politics. She received her bachelor's degree from the University of Michigan, a master's degree from the Robertson School of Government at Regent University, and her Juris Doctor degree from UDC David A. Clarke School of Law. She resides in Alexandria with her husband and daughter.
Toria Edmonds-Howell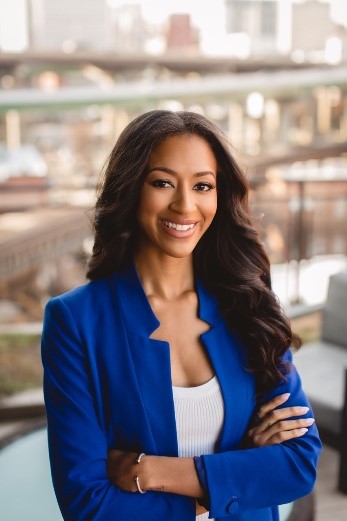 Toria Edmonds-Howell is the Community Engagement Manager for Capital One's Michael Wassmer Innovation Center. In her role, Toria leads programming and engagement for the Innovation Center by providing strategic direction to support Richmond's entrepreneurial ecosystem.
In Spring 2018, Capital One's Innovation Center opened as a collaborative workspace for community organizations and entrepreneurs to learn and innovate together to build a better Richmond, Virginia. Through its investment, Capital One is able to support today's startups and tomorrow's thriving businesses, positioning the Richmond region as a leading destination for entrepreneurs.
Toria has an extensive background in community engagement with previous roles with the City of Richmond's Office of Community Wealth Building and the Richmond Public Schools Education Foundation; focusing on building and implementing holistic strategies to address poverty and create opportunities for economic mobility.
Outside of her 9 - 5, Toria is the founder and CEO of North 24th Home, a brand of safe, nontoxic household cleaning essentials on a mission to help families care for their homes, care for their well being, and care for one another. She's a graduate of three national accelerator programs including Target's Forward Founders Accelerator, I Fund Women's Crowdfunding Accelerator and Goldman Sach's Black in Business Accelerator program. Most recently, her brand was recognized as a semi-finalist for Pharrell's Black Ambition prize and a recipient of Shea Moisture's "Brown Girl Swap" grant.
Toria graduated from the University of Virginia with a Bachelor of Arts degree in English and African American studies, and she received a Master of Education degree from the University of Richmond. Toria is a proud member of Delta Sigma Theta Sorority, Incorporated and lives in Richmond, VA with her husband and two super resilient houseplants.
In all that she does, her goal is to center connections that foster a sense of community and empower individuals to thrive.
Dr. Ingrid Granberry Grant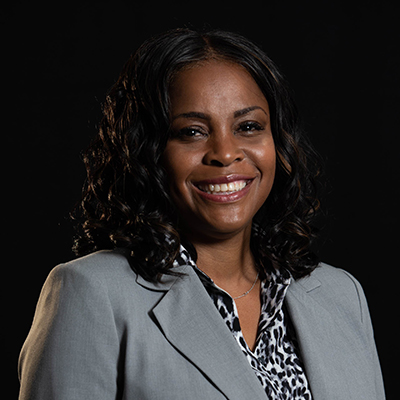 Dr. Ingrid Granberry Grant currently resides in Chesterfield. She is the Lead Director of School Leadership and Director of Middle School Education in Henrico County Public Schools system. She began her career as an elementary school teacher and previously served as an Exceptional Education Teacher on elementary and secondary levels, alternative elementary and middle school Assistant Principal, and Director of School Improvement. Ingrid was honored with the 2018 Instructional Leader of the Year Award for Henrico County Public Schools and 2009 R.E.B Award for Distinguished Educational Leadership. She received her bachelor's degree from Bethune-Cookman College and her master's degree from Florida Agricultural and Mechanical University. She also received her Postmaster's Certification in Public Administration and doctoral degree from Virginia Commonwealth University. Ingrid is a member of Delta Sigma Theta Sorority, Incorporated.
Precious Rasheeda Muhammad
Precious Rasheeda Muhammad, a.k.a. "The History Detective", currently resides in Suffolk. She is an independent scholar, author, and award-winning speaker widely recognized for her original research contributions to the study of Islam in America, including her discovery of a forgotten 224-page autobiography of an African of Muslim heritage who served in the American Civil War; her "Presidential Engagement with Muslim Communities" exhibit for the U.S. Department of State; and her "Muslims and the Making of America" special report, widely-distributed to hundreds of policymakers and change-makers in Washington, D.C., including members of Congress and White House officials. Precious's public work can be found in academic journals, newspapers, magazines, encyclopedias, museum exhibits, award-winning books; on CNN.Com and NPR; at the Smithsonian; and more. Coe College awarded Precious an honorary doctorate in 2010. Harvard Divinity School awarded Precious with special recognition as a Bicentennial Peter J. Gomes STB '68 Honoree in 2017. Her motto: Building community through history.
Clarence Neely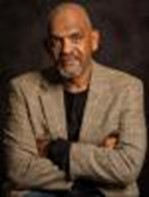 Mr. Neely lives in Virginia Beach, He is a business and media consultant. Mr. Neely was appointed in 2022 by Governor Youngkin to the Virginia African American Advisory Board.
Monica L. Reid
Monica L. Reid currently resides in Alexandria and serves as the Director of Advocacy for the National Association of Criminal Defense Lawyers. She is a government relations and advocacy professional with thirteen years of professional experience. She has a passion for social justice, which has led her to serve in a number of leadership positions within the community. She has served as Convener for the Northern Virginia Coalition for Black Civic Engagement and Vice President of Candidate Recruitment for the Virginia Leadership Institute. Prior to her current position with the National Association of Criminal Defense Lawyers, she served as the association's Manager of Grassroots Advocacy and Senior Manager for Advocacy. Prior to joining NACDL, she served as Government Affairs Assistant for the Thurgood Marshall College Fund and Legislative Assistant/Analyst for the Fairfax County Government. She received her bachelor's degree and master's degree from George Mason University. Monica is a member of Zeta Phi Beta Sorority.
Chris Sanchez
Dr. Tamara Wilkerson-Diaz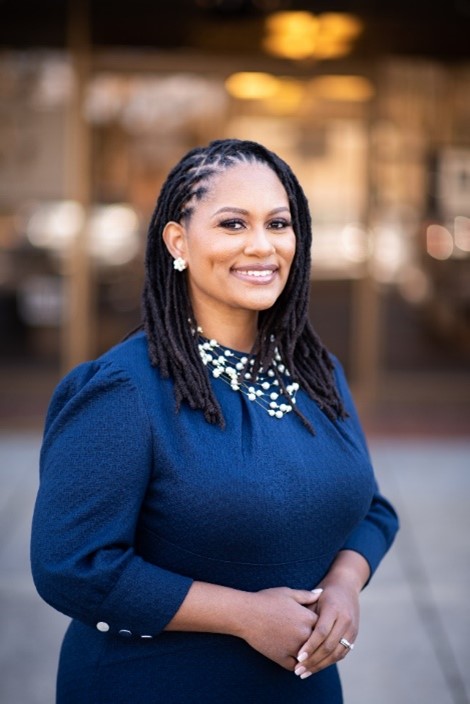 Dr. Tamara Wilkerson Dias is a DEI Educator and leader with a background in leadership development across corporate, nonprofit, and K-12 educational spaces. She began her career in education, shifting into leadership development, professional coaching, and consulting. Dr. Dias serves as the CEO of a grassroots nonprofit, committed to the retention of Black educators. Her expertise and leadership garnered national recognition, and she was named to the Forbes 30 Under 30 list in 2017. Each of these experiences required knowledge around shifting company culture, managing human capital, and harnessing talents to move teams forward. Dr. Dias is certified in DiSC Assessment and DEI in the Workplace.

Her background works at the intersection of equity and justice and corporate settings, with years of experience working alongside senior leaders in corporate settings to evaluate their readiness for DEI initiatives and give feedback to make safe and equitable spaces for marginalized employees. Dr. Dias holds a Bachelor's in Spanish Linguistics and Philology and a Master's in Foreign Language Education, both from the University of Virginia. She holds a Doctorate in Educational Leadership from Morgan State University. Dr. Dias is an active member of Delta Sigma Theta Sorority, Inc. and serves on the board for several nonprofit organizations.
Dr. Van C. Wilson
Van C. Wilson is currently the interim president of Brightpoint Community College. Dr. Wilson has almost 40 years of experience in post-secondary education. Before coming to Brightpoint, he was the interim senior vice chancellor for academic and workforce programs at the Virginia Community College System (VCCS), serving as the chief academic and workforce development administrator for the 23 community colleges across the Commonwealth. Prior that, Dr. Wilson served as the associate vice chancellor for student experience and strategic initiatives; as the associate vice president for student learning and success for the North Carolina Community College System; and as the vice president for student services at Forsyth County Community College. He also held leadership positions at Winston-Salem State University and Western Carolina University. He received his bachelor's degree in Chemistry and master's degree in Public Affairs from West Carolina University and his doctoral degree in Educational Leadership from Appalachian State University.
Tia Yancey
Tia's higher education experience includes an Associate of Applied Science Degree in Consumer Marketing Specialization and Business Management from Danville Community College; a Bachelor of Applied Science in Leadership from Averett University; and receiving a Master of Arts Degree in Nonprofit Leadership from the University of Lynchburg. Since 2014, The Center for Community Engagement and Career Competitiveness (CCECC) has allowed Tia to engage, empower and transform students, faculty, staff and community members through volunteer efforts, service projects and diverse programming. By increasing partnerships with nonprofit organizations and community stakeholders, the CCECC continues to develop active citizens and leaders within our region. Tia proudly serves as an inaugural Presidential Taskforce Member on Diversity, Equity and Inclusion at Averett University to enhance my footprint and bring multicultural awareness to our campus and community. As an engaged member in her community, she serves as a Third Chance Housing Board Member by sharing the mission of "Developing and implementing asset-based solutions to complex housing problems in ways that prioritize people and families."